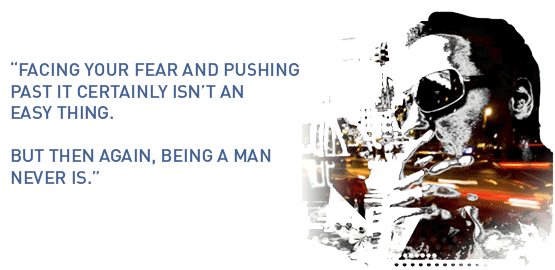 In this free interview you will hear us discuss:
What is Fearless and how did it come about?
How harnessing your fear correctly can actually IMPROVE your game dramatically.
How truly great men throughout history have used fear to become incredible leaders.
Why learning the perfect thing to say is actually DESTROYING your success with women. (and examples of how NOT saying the perfect thing has worked to get amazing results.)
The "Big 3" critical things that are simple to master, but will make a permanent change how you interact with women.
How to use proper pacing and tonality in your voice to inject the right mix of sexuality and attraction into your conversations with women.
and much, much more…
Click the play button below
Become Fearless Goes Live at 7PM EST (today).

To learn more, go here: Becoming Fearless
Enjoy!



Bill Preston